What we are

We are a premium early childhood service provider, we offer high teacher to child ratios and have an excellent local reputation for helping children to be fully prepared for School.

Our Vision is to "Free the child'spotential, and you will transform him into the World" Dr Maria Montessori.

What does this mean for my child?

• They are fully prepared for School • They have good social skills • They have confidence in their abilities • They respond positively to teacher direction • They become independent learners

Our Values

At Ōrākei Montessori Preschool we are:

• Montessori focussed
• Nurturing & respectful
• Inclusive, appreciate diversity & child centred
• Creative, innovative & responsive
• Professional & ethical

Our Mission

At Ōrākei Montessori Preschool we acknowledge the privilege it is to care for your child by:

Having an environment dedicated to creating a community of caring individuals
Encouraging a child's natural love of learning.
Promoting intellectual growth and academic excellence.
Ensuring our Montessori values ethnic differences and supports economic diversity.
Preparing each child to be adaptable and self-confident.
Providing a broad based and diverse curriculum tailored to each child's unique interests and strengths.
Fostering independence.



Term Dates 2021/22
Term 3 start Monday 26 July 2021
Term 3 end Friday 1 October 2021

Holiday Programme - Monday 11 Oct to Friday 15 Oct 2021

Term 4 start Monday 18 October 2021
Term 4 end Friday 17 December 2021

Holiday Programme - Monday 17 Jan to Friday 21 Jan 2022

Term 1 start Monday 24 January 2022
Term 1 end Thursday 14 April 2022

Holiday Programme – Tuesday 26 April to Friday 29 April 2022

Term 2 start Monday 2 May 2022
Term 2 ends Friday 8 July

Holiday Programme - Monday 18 July to Friday 22 July
Special Events 2021
Grandparents Lunch 17 March
Parents Meeting 31 March
Butterfly Creek trip 16 April
Fundraising Film Night 19 May
Mothers Evening Picnic 3 June
Healthy Heart Representative talk 15 June
Matariki Celebration 29 June
Popking Indoor Playground trip 7 July
ERO Review 26/27 July
CaptureMe Photography 31 August
Dads Evening Picnic 9 September
Maritime Museum trip 5 October
Christmas Concert 13 December

Our History
A Montessori Preschool has been situated on our grounds since 1993, as from January 2016 Pauline Roberts (Head Teacher for the past 8 years) is now the new owner and team leaderr). Our trained and experienced teachers are committed to provide quality Montessori Education for children from 20 months to 6 years of age. Our warm and friendly environment includes two purpose built and fully equipped classrooms and an outdoor area set among mature native trees. We are licensed for 40 children per session and offer 20 hours of ECE subsidy from 3 years of age. We are a MANZ (Montessori Association of New Zealand) member school, our teachers attend MANZ conference each year to keep abreast of current best practice.
For more information about Montessori education please view our FAQ's page.
Our latest ERO Review from Novemebr 2017 is now available click here
The Report affirms the high quality of our teaching programme here at OMP.
---
Whanau Award
We are extremely proud and excited to
announce that we have received a Silver Healthy Heart Award from the Heart Foundation for the amazing things we do to promote healthy food and physical activity.

We are helping our tamariki to have healthy habits and healthy hearts for life.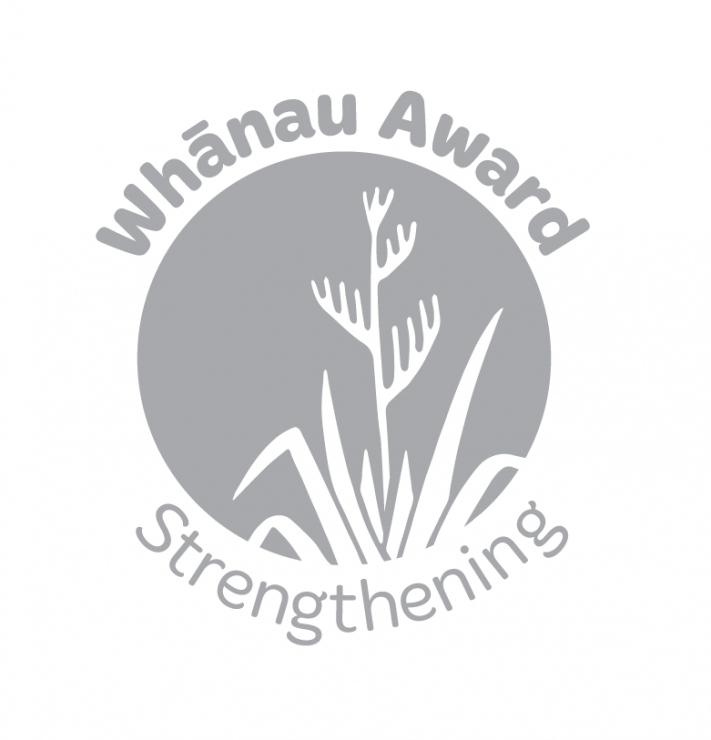 ---

Every week we have coaches from Playball visit us and work with our Tui Class children to improve their gross motor skills through fun games and activities. This activity is free for all Tui Class children.